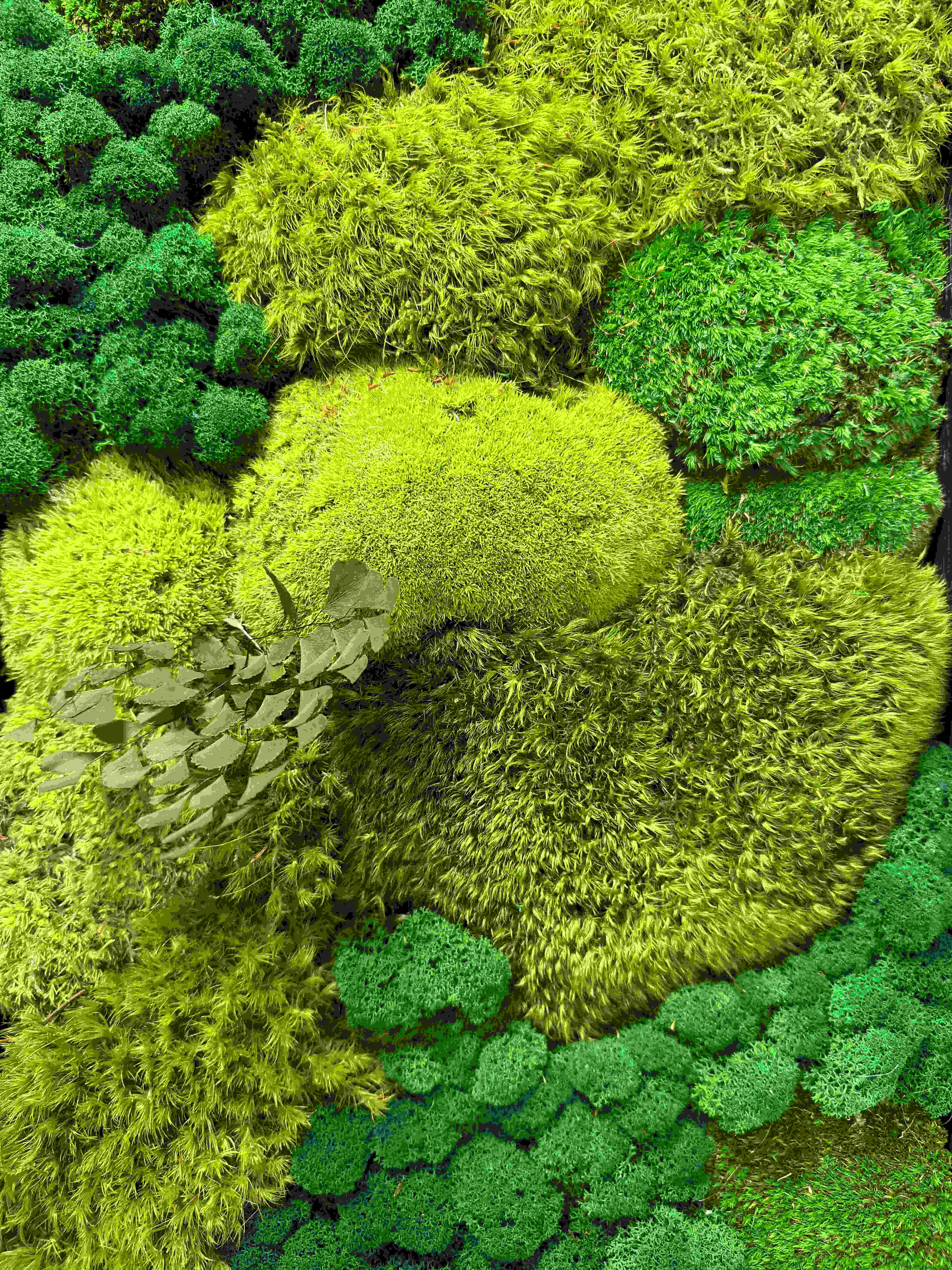 Biophilic Design Benefits
Biophilia is defined as inner desire to connect with nature and other living beings. Incorporating green walls into space can encourage reconnection with nature in our homes and offices. According to research, we spend 90% of our time indoors so the inherent connection with nature is lost and introducing natural elements into the space can have a very significant effect on our wellbeing. Adding a green wall into your space can be a perfect way to introduce green element into the space. Addition of a moss wall or a living wall can have a positive impact on:
Poor air quality is related to Sick Building Syndrome, decreased concentration and other symptoms like fatigue and lower productivity. Adding live plants to your home or office will surely improve air quality by reducing carbon dioxide. They also transpire through the leaves making the air more humid. Additionally, they absorb VOC (volatile organic compounds), chemicals found in widely used in common cleaning products, paint etc. According to an Australian study, improving IAQ reduces sick leave rate by 39% and costs by 44% (Green Building Council Australia). According to research conducted by NASA, it is recommended that at least one plant per 100 square feet is all it takes for efficient air-cleaning. Companies such as Terra design offer a free quote and services to install and maintain a living wall in your home or office.
Make you more productive and creative
According to studies from Exeter University, employees were 15% more productive when "lean" workplaces were filled with just a few houseplants, as employees who actively engage with their surroundings are more efficient and more creative workers.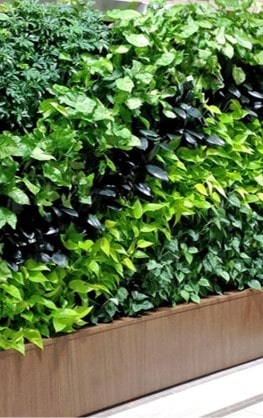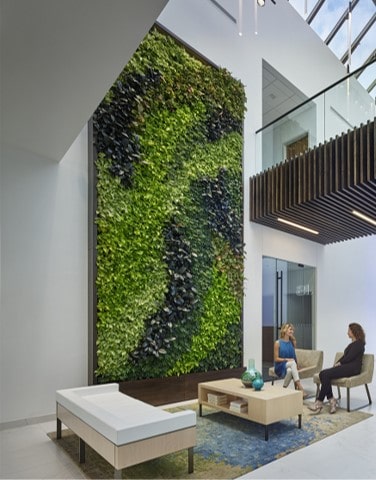 If you are still on the fence about adding green walls into your space, consider an effect it could have on the absenteeism in your workplace. Green walls improve your mood and  psychological  wellbeing which will impact your employees performance as well.